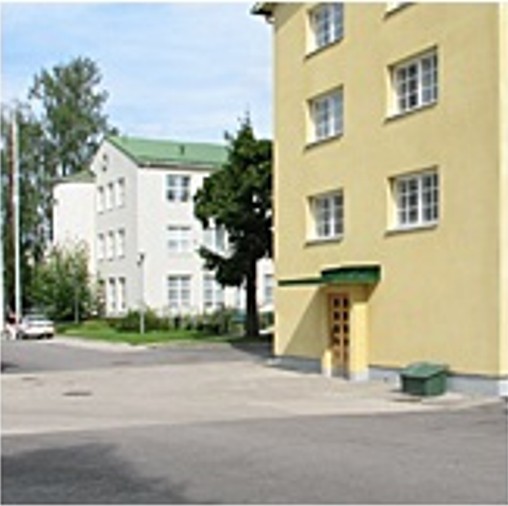 school portrait : Native language Finish

Name: Invalidiliiton Järvenpään koulutuskeskus (IJKK)
Country: Finland
City: 04401 Järvenpää
Street: Mannilantie 27-29
Website: http://www.ijkk.fi
Contact: sari.rantala@ijkk.fi
tel. +358 9 292 0305
fax +358 9 2920 1270

Self-description:



FPD Järvenpää Training Centre (IJKK) is one of the special vocational colleges in Finland. The college is owned by the Finnish Association of People with Physical Disabilities (FPD) and funded by the Ministry of education. Järvenpää Training Centre operations are monitored by the National Board of Education.
Järvenpää Training Centre was founded in 1948, watchmaking education being our one of the very first fields of studies. The college is nationwide, having units also in other cities and students from all over the country. The city of Järvenpää is located some 40 kilometers north from Helsinki.
Järvenpää Training Centre provides special education in vocational training, supplementary special training for professional skills, preparatory and rehabilitative training and guidance, additional vocational training for further vocational qualifications and we function as a nationwide development and service centre of special education.
There are approximately 600 – 630 students each year. The upper secondary vocational studying programmes educate in Technology and Transport, Culture, Social Sciences, Business and Administration, Natural Sciences, Tourism, Catering and Home Economics. All the fields have various professional qualifications to study, from business administrators to vehicle mechanics, visual artisans, jewelers and watchmakers etc.
The watchmaking education in Järvenpää follows the general guidelines in special education in Finland. To help the learning process, we supply different support services to each student according to their Individual Educational Plan (IEP). Our aim is to reach employability, eligibility for further education and empowerment for our students. To achieve these aims we offer holistic rehabilitation in the areas of physical, psychological and social life.
The watchmaking education takes 3 years (120 credits, 40 cr. each year). The intake is 8 students / year totaling 24 students. There are 3 professional teachers and an instructor in the department. There are also other teachers for the common studies. In the education we follow the national curriculum. 75% of the studying in watchmaking is practical work, toolmaking and repairing customers clocks and watches. There are on-the-job learning periods each year totaling minimum 20 cr. Also the students give skills demonstrations on each vocational study module, either at school or on-the-job.